Scheduling live video sessions with your therapist is easy with the new scheduling tool!
The Live Scheduler is Available on:
iOS
Android
Web
How to Use
Here's how to use the feature:
Log into your Talkspace account via the Talkspace app.

If you haven't already, please also make sure your app is completely up to date.

Once you're logged in, scroll down past the "Helpful tips" section to "Therapy tools" section.

If you're in your chatroom, click on the green arrow in the top left corner to access this page.

Under "Therapy tools" section you should see a section entitled "Live video sessions" (see image below). Click on this section.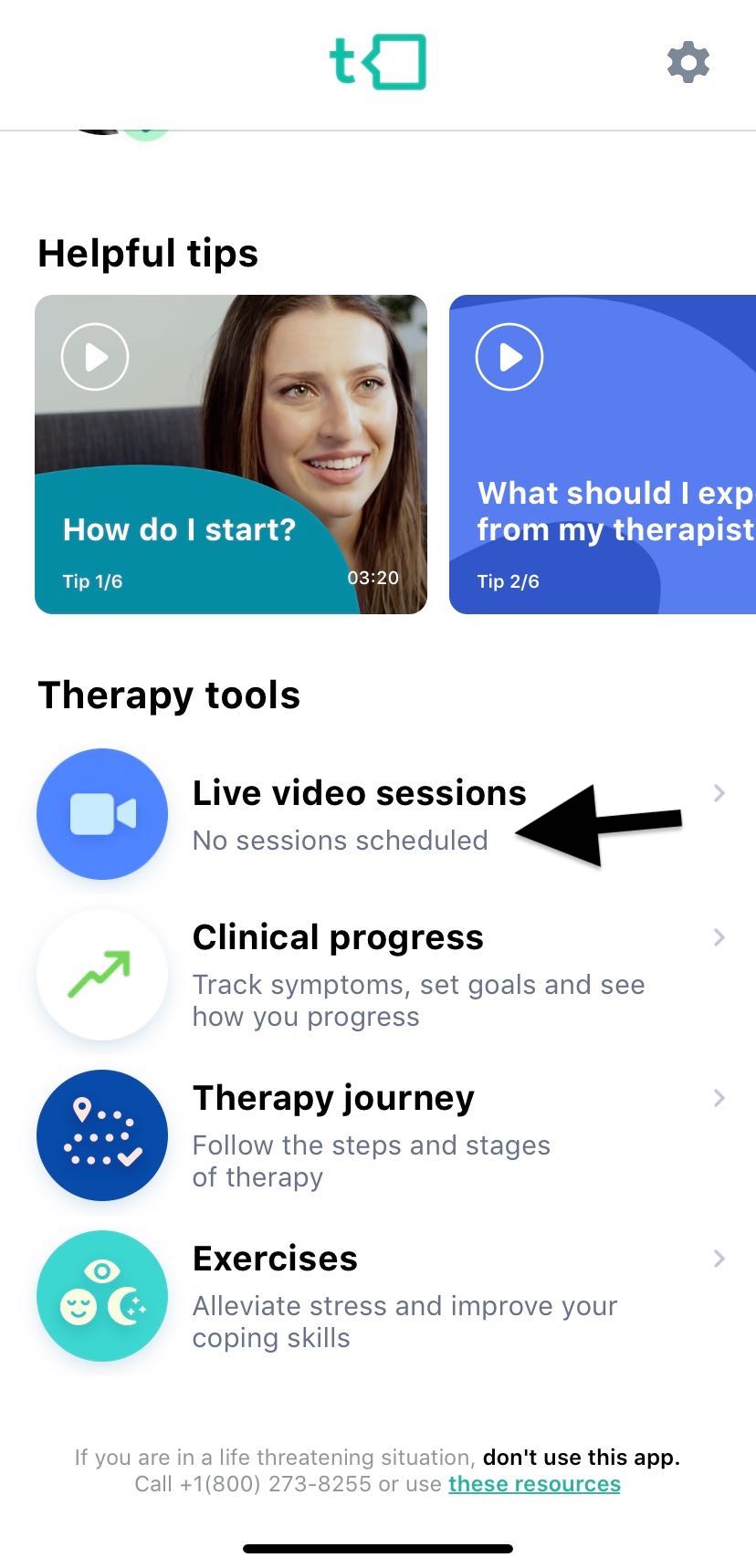 From there you will be able to select the therapist you'd like to schedule a session with.
Once a therapist is selected you'll be brought to a screen with a green button entitled "Book a session".

If you have any upcoming video sessions they will also be listed here for your convenience.

Click on "Book a session" and select the length of session you'd like to have.

If you do not have a session credit available it will give you the option to purchase one.

From here you will be taken to a screen with time slots for your therapist's availability. Please select a time that works for you.
From here you will be taken to a screen to confirm your booking. Please make sure to review the cancellation policy.
Click on "Book session". Your therapist will then receive a request to confirm the session.

Please note that your therapist has up to 24 hours before the scheduled session to confirm.